Divya Ramesh, PhD
Research Associate
Nursing
---
Education
BS         2007          Pharmaceutical Sciences                     Institute of Chemical Technology, Mumbai, India
PhD       2012          Pharmacology & Toxicology                 Virginia Commonwealth University, Richmond VA
Research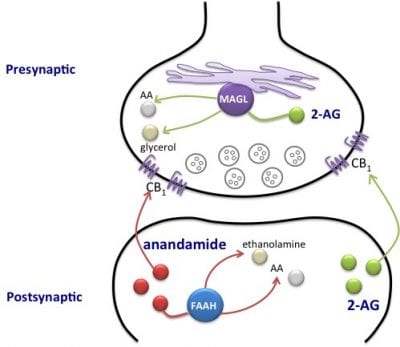 My current research interests involve  examining the role of the endocannabinoid system in chronic pain states. During my PhD training at Virginia Commonwealth University I examined the interaction between endogenous cannabinoid and opioid systems with relevance to pain, tolerance and opioid dependence. In prior work as a postdoctoral fellow at Columbia University, I gained expertise in quantitative sensory testing models evaluating analgesic efficacy of cannabinoids,  As a postdoctoral fellow in neuropharmacology at Virginia Commonwealth University, Richmond VA, I managed the clinical research operations, oversaw orientation and training of research staff and managed blood specimen collection and transport for two years.
My current project examines the relationship between altered mRNA expression and functional SNPs of endocannabinoid genes (CB1, CB2, FAAH and TRPV1) and pain sensitivity in chronic pain populations.
Selected Publications (Link to Pubmed)
Ramesh D, D'Agata A, Starkweather AR and Young EE (2017) "Contribution of endocannabinoid gene expression and genotype on low back pain susceptibility and chronicity". The Clinical Journal of Pain
Starkweather AR, Ramesh D, Deng X, Siangphorn U, Elswick RK, Heineman A, Sturgill J, Lyon DE, Greenspan J, and Dorsey SG (2016). "Acute low back pain: Differential somatosensory function and gene expression compared to healthy no-pain controls" The Clinical Journal of Pain 
 Ramesh D, Haney M and Cooper ZD (2013). "Dose-dependent physiological and subjective effects of marijuana in daily marijuana smokers". Experimental and Clinical Psychopharmacology
Ramesh D, Gamage TF, Vanuytsel T, Owens RA, Abdullah RA, Niphakis MJ, Shea-Donohue T, Cravatt BF and Lichtman AH (2013). "Dual inhibition of endocannabinoid catabolic enzymes produces enhanced anti-withdrawal effects in morphine-dependent mice." Neuropsychopharmacology 
Ramesh D, Ross GR, Schlosburg JE, Owens RA, Abdullah RA, Kinsey SG, Long JZ, Nomura DK, Sim-Selley LJ, Cravatt BF, Akbarali HI and Lichtman AH (2011). "Blockade of endocannabinoid hydrolytic enzymes attenuates precipitated opioid withdrawal symptoms in mice". The Journal of Pharmacology and Experimental Therapeutics
Schlosburg JE, Blankman JL, Long JZ, Nomura DK, Pan B, Kinsey SG, Nguyen PT, Ramesh D, Booker L, Burston JJ, Thomas EA, Selley DE, Sim-Selley LJ, Liu QS, Lichtman AH and Cravatt BF (2010).  "Sustained inactivation of monoacylglycerol lipase produces functional antagonism of the brain endocannabinoid system." Nature Neuroscience
Ramesh D, Schlosburg JE, Wiebelhaus JM and Lichtman AH (2011). "Marijuana dependence: Not just smoke and mirrors." The Institute of Laboratory and Animal Research Journal
Haney M, Ramesh D, Bedi G, Cooper ZD, Pavlicova M and Glass A (2015). "Naltrexone maintenance decreases marijuana's reinforcing and subjective effects." Neuropsychopharmacology 
Herrmann ES, Cooper ZD, Bedi G, Ramesh D, Reed SC, Comer SD, Foltin RW and Haney M. "Effects of zolpidem alone and in combination with nabilone on cannabis withdrawal and relapse among non-treatment-seeking cannabis users". Psychopharmacology
Kinsey SG, Wise LE, Ramesh D, Abdullah R, Selley DE, Cravatt BF and Lichtman AH (2013). "Repeated low dose administration of the monoacylglycerol lipase inhibitor JZL184 retains CB1 receptor mediated antinociceptive and gastroprotective effects." The Journal of Pharmacology and Experimental Therapeutics.